This article is dedicated to know about Anirudh Ravichander family, Anirudh  Father, Anirudh Ravichander wife, Anirudh songs & movies list…
Anirudh Ravichander, a famous music composer, director and singer who maily works in tamil cinema was born on 16th October, 1990 at Madras at Tamil Nadu in the house of famous actor Ravi Raghavendra & classical dancer Smt. Lakshmi Ravichander. Anirudh Ravichander is nephew of superstar Rajinikanth and cousin of actor Dhanush.
Anirudh became the sensation of social media and music world when his first composition "Why This Colaveri Di" for the movie "3" got leaked online and this song got more than 200 million views in a very short time. After the grand success of debut song, he never looked back and he have done composition for several tamil movies and got various awards including prestigious Filmfare Awards, SIIMA Awards & Vijay Awards.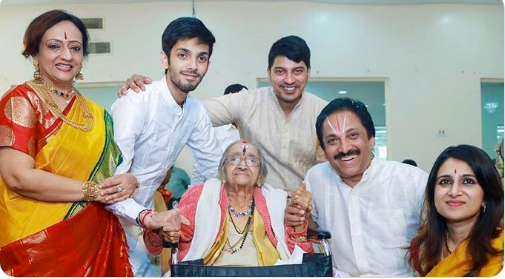 He have also released individual albums and got critical acclaim for his performances. Now in this article, we will discuss about Anirudh family including his father, wife & other members, songs and his biography.
Anirudh Ravichander Family in Detail:
As mentioned earlier in this article, famous composer and singer Anirudh Ravichander is son of actor Ravi Raghavendra and classical dancer Lakshmi Ravichander.
He is nephew of legendry actor of south Rajinikanth. Ravi Raghavendra's sister Latha Rajinikanth is married to South superstar Rajinikanth.
Anirudh's sister name is Vaishnavi Ravichander.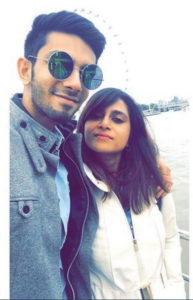 Actor Dhanush is his cousin and son-in-law of superstar Rajinikanth. Here, we are providing family tree diagram of Anirudh Ravichander.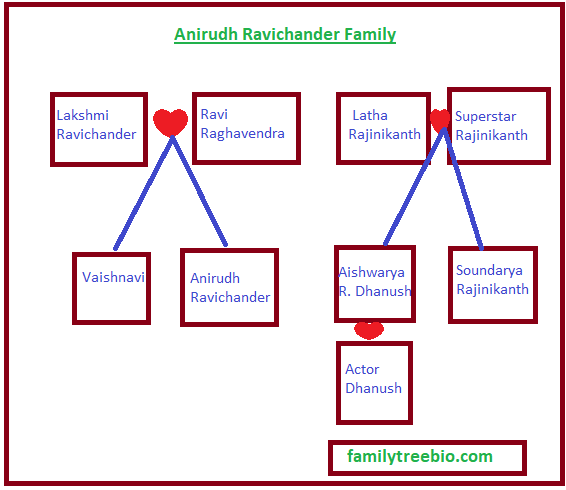 Now we will discuss important members of Anirudh Ravichander family in detail.
Anirudh Father- Ravi Raghavendra
Ravi Raghavendra is father of composer and singer son Anirudh Ravichander who was born on January 1, 1962 at Madras Tamil Nadu.
He is brother of Smt. Latha Rajinikanth and superstar Rajinikanth is his brother-in-law.
He got married with Smt. Lakshmi Ravichander and they are blessed with son Anirudh.
He choose acting as his profession and he is active in tamil cinema since 1986.
He made his debut with the movie "Anandha Kanneer" in 1986 and did several supporting roles in his more than two decade career.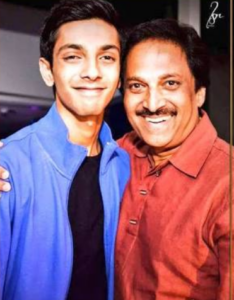 Anirudh Wife/Girlfriend:
We want to convey to our readers that famous composer and singer Anirudh Ravichander is unmarried till now, but it is rumoured at various social platforms that Anirudh Ravichander is dating Keerthy Suresh and they are going to marry later this year. They have worked together in some music albums and it is rumoured that Anirudh is going to tie knot with Keerthy Suresh. We want to inform all our readers that neither of them have confirmed about this rumour, so we should wait to know the truth.
Anirudh Ravichander Journey: Professional Success, Songs & Awards
In this segment, we will discuss about Anirudh Ravichander journey of success.
Anirudh Ravichander has a keen interest towards music from starting & starting composition when he was just ten years old.
Having interest in music, he joined a musical group Zinx.
Anirudh completed his graduation from Loyola University and took Piano & other instrumental training from Trinity college, England.
His career took off when few traces of his composition "Why this Colaveri Di" leaked online and he became overnight sensation.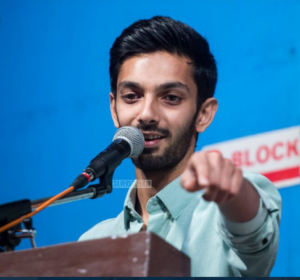 He started his career with movie "3" who was also debut of actor Dhanush in tamil cinema.
Then he sang a single track song "Kanave Kanave" in Tamil which also got critical acclaim. Then he released a album "Ethir Neechal" which also got positive reviews.
Some of his praiseworthy masterpieces in are in Tamil & Telugu movies like Vanakkam Chennai, Iraandaam Ulagam, Kaththi, Vedalam, Remo, Rum, Thaanaa, Serndha, Koottam etc.
Some of his individual albums who got fame are Sachin Antham, Chennai City Gangsta, Cold Water Diwali Edition, Enakenna Yaarum Illaye, Summa Semma Zomato etc.
In the beginning of his career in 2012, he won Vijay Award –Best Find of the Year & also won Edison Awards for Best Music Director for his work in movie "3".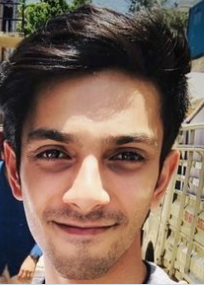 In year 2013, he got Vijay Award for Best song for the movie "Ethir Neechal" & also grabbed 3rd South Asian International Movie Awards for Best Music Director for the same film.
For his works in various Tamil & Telugu movies, he got several awards including 2 Filmfare awrds & 5 prestigious Vijay Awrds.
Apart from above two, he also won SIIMA Awards nine times for his performances.
We hope all the above information will be helpful for all our readers who were seeking for composer and singer Anirudh Ravichander family background, his personal life and professional career.
Also Read: