This article is dedicated to know about Johnny Lever family including Johnny Lever daughter, son, wife, brother & other members of the family. We will also make available Johnny Lever family photos, net worth, age, height and other facts of his professional and personal life.
As we all know that (John Prakash Rao Janumala) Johnny Lever is a famous comedian, actor and mimicry artist in India who has acted in more than 400 movies especially in Hindi and in other regional languages. This great artist was born in a middle class family on 14th August, 1957 at Prakasham district in Andhra Pradesh. Actor & Comedian Johnny Lever has three sisters and a younger brother in his family apart from his parents. He started to perform comedy shows in a very young age and started to get fame for the same. He got the surname "Lever" from Hindustan Unilever Company Ltd where he worked as a labourer for some time and get fame for his comedy and mimicry skills.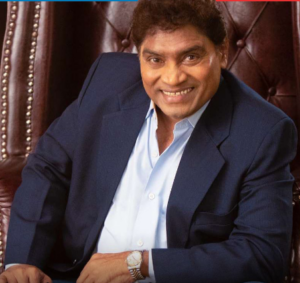 In his family, his daughter Jamie Lever, son Jessy Lever and brother Jimmy Moses are also famous for comedy & mimicry skills likewise Johnny Lever. For his several iconic performances in Hindi movies, he got filmfare award nominations nine times and won the same for twice in Filmfare Award for Best Performance in a Comic Role. In this article, we will discuss about famous comedian Johnny Lever family and his career to get knowledge and inspiration from his life to get goals.
Johnny Lever Family:
Johnny Lever was born in a middle class family having Prakash Rao Janumala as his father and Smt. Karunamma Janumala as his mother. His father worked for Hindustan Unilever Company ltd for years as an operator.
Johnny Lever has three sisters and a younger brother in his family. His brother name is Jimmy Moses who is an actor, comedian by profession likewise his brother.
Johnny Lever is married to Smt. Sujatha Lever who is a housewife and helps his husband in several ventures.
From this marriage, they got blessed with a daughter, Jamie Lever who is also a fine comedian and actress in Hindi film industry.
They also blessed with a baby boy, Jesse Liver who also established himself as an actor in the industry but struggling to do the same.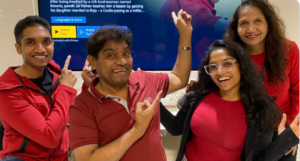 Now we will discuss about Johnny Lever family members in detail to the family background of this talented comedian.
Actor Johnny Lever Daughter- Jamie Lever
Jamie Lever is elder child of actor and comedian Johnny Lever and she was born on 10th October, 1987 and she is currently 34 years old in year 2021.
Jamie Lever completed her studies in Master in Marketing Communication from University of Westminster.
After completion of studies, he choose to follow her father footprints and made her career as a comedian and actress.
She is a talented comedy artist likewise her father and performed at various stage programmes and comedy shows.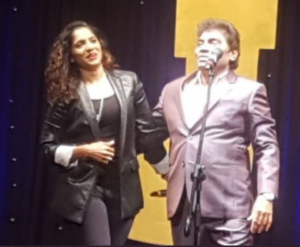 She also participated in various comedy reality shows as a candidate like Comedy Store at Mumbai since 2012 and she also participated in Comedy Circus Ke Mahabali etc.
She also participated in some of Hindi movies like Kis Kis Ko Pyar Karu, Houseful 4, Bhoot Police etc as an actress and got fame for the same.
Also Read:
| | |
| --- | --- |
| Kartik Aryan Family, Films, Net Worth & Biography | Click Here |
| Saif Ali Khan Family, Films, Net Worth & Biography | Click Here |
| Govinda Family, Films, Net Worth & Biography | Click Here |
Johnny Lever Brother – Jimmy Moses
Jimmy Moses janumala is younger brother of Johnny Lever and he is also a well known actor, comedian and singer.
He was born on 3rd January, 1965 at Mumbai Maharashtra and he also followed his elder brother Johnny Lever for his career and made a comedian likewise his brother.
He is also a good actor and performed in various Hindi movies Chennai Express, Joru ka Gulaam, Soorma etc. and also performed in some of comedy shows.
He got married to Smt. Sangeeta Janumala and this couple blessed with two children.
He is a well known artist who have performed in thousands of comedy shows with some of well knows superstars like Saharukh Khan, Aamir Khan and many others.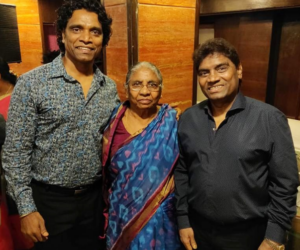 Johnny Lever Son – Jesse Lever
Jesse Lever is younger child of famous comedian Johnny Lever and Sujatha Lever who was born on 27th June, 1990 and presently he is 31 years old as in year 2021.
He fought with cancer in his childhood and defeated the ailment with bravery.
Presently he is trying hard to make his career in acting and focusing on his body and acting.
He has appeared in a advertisement with Boman Irani and got fame for his six pack abs.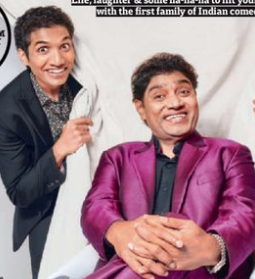 Johnny Lever Wife- Sujatha Lever
Famous comedian Johnny Lever got married with Sujatha Lever who is a house wife and supports his husband, son and daughter to pursue their dreams.
Johnny Lever Journey – Net Worth, Films and Success
Johnny Lever started to do comedy shows in the beginning and got some income from these shows alongside his job in Hindustan Unilever Pvt. Ltd.
After getting some popularity, he quit his job at HUL in year 1981 and focused at comedy stage shows.
After getting some popularity from comedy shows, he joined Kalyanji- Anandji music band and started to perform comedy at their music programmes.
He also got a chance to go with superstar Amitabh Bachchan on world tours to perform.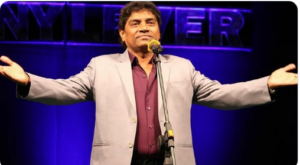 He was first noticed by Sunit Dutt during a show and he offered him to act in movie Dard Ka Rishta.
He made a collection of comedy acts in form of a audio cassette with the name "Hasi Ke Hangame" and gained immense popularity form it.
During a charity show "Hope 86", director Gul Anand got impressed with his performance and he offered to act in movie Jalwa.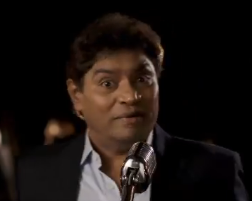 Throughout his career, he worked in more than 350 Hindi movies and presently he has a separate fan base in India and globally.
Due to his popularity, he charges a whooping amount of 1 Crore to act in a movie and his net worth is nearly 200-250 Crores.
We hope the information provided here about famous comedian and actor Johnny Lever's family and career  is full of inspiration for all our readers.
You May Also Like:
| | |
| --- | --- |
| Rohit Shetty Family, Films, Net Worth & Biography | Click Here |
| Kapil Sharma Family, Films, Net Worth & Biography | Click Here |
| Anil Kapoor Family, Films, Net Worth & Biography | Click Here |
| Bhatt Family, Films, Net Worth & Biography | Click Here |
| Isha Talwar Films, Net Worth & Biography | Click Here |